WiMAX is a WIFI that can be carried around and used anytime, anywhere. It is unlimited and convenient WIFI for those who move often or have a cheap SIM card contract.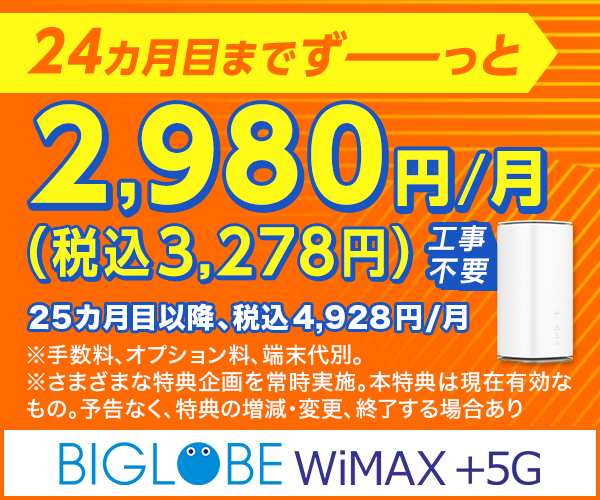 Being able to communicate with the Internet on the go is a merit unique to mobile routers.
For example, it is quite convenient to use it in cafes without WiFi environment, on trains, and of course at home.
The speed of WiMAX is very fast compared to other pocket Wi-Fi.
Benefits of WiMAX
Merit 1 … No construction required, ready to use immediately after delivery
Merit 2 … It is portable and can be used anytime, anywhere!
Merit 3.. More than enough speed!
Merit 4 … Unlimited communication!
Merit 5 … Overwhelmingly cheaper than other pocket WiFi!
Unlike fixed lines, WiMAX does not require opening work. In addition, there are no troublesome settings, and you can use it from the day the communication terminal arrives. In addition, some providers such as Kasimo WiMAX can ship on the same day.
This is true of all pocket WiFi, but WiMAX is portable and can be used anytime, anywhere (within the area).
If you want to apply for the best deal, it is "Tokutoku BB". The reason is that there is no terminal fee, the first month is cheap, and there is cash back.
You can easily apply by checking the fee etc. from the page below.